Welcome to the 43rd edition of the monthly transparency report (for August 2018). This series is all about bringing you up to speed with what's been going on in the company, the exciting new projects we've been taking part in, plus thoughts and learnings from the world of WordPress business. Click here to see the previous reports.
Revenue is vanity. Profit is sanity. Cash is reality.
Before jumping into the latest news, I want to show you the above quote (by Greg Savage, I believe). I feel this sort of thing really needs to be said more often.
I resonate with this statement in particular since it relates to the current context the business is in. While our revenue is significant, our profit rate isn't all that great, and our cash reserves are even worse. But enough with the negativity! August was actually quite excellent for us! Here's everything:
Business-wise, the main goal for this year is to get the critical metrics better. Here's what we've been doing to make that happen:
Optimizing what we spend on marketing and relying more on the channels that work best while cutting the underperforming ones. For example, with our affiliate revenue decreasing, we reduced our Facebook ads budget.
Making sure the right people work on the right projects.
Keeping other investments under control a little bit more. For example, while we love sponsoring WordPress events, traveling to WordCamps or contributing to the community, we should make sure that it stays within a healthy budget and doesn't hurt the company's cash flow.
Working on ways to better monetize our projects.
With all that in mind, here are the highlights for August:
ThemeIsle blog redesign
After finishing up the CodeinWP redesign a couple of months ago, it was then time to do the same for the ThemeIsle blog. The goals were quite similar as well. We focused mainly on improving the information architecture, speed, and mobile experience.
John from AnalogWP did a fantastic job designing the site, while our team worked on implementing it with WordPress.
Overall, we saw a jump in relevant metrics right after launching this redesign. Bounce rates, time on site, conversion rates, all improved.
Looking into how the ThemeIsle blog has been growing is very interesting to me (I wrote a number of times about the different experiments we did and the impact those had on the traffic). Overall, we've managed to grow the ThemeIsle blog traffic 3x in 2018, and this is already better than the initial goal I set at the beginning of the year. This shows me how hard it is to think in non-linear terms.
To be more specific, in April 2017, we had 200 articles on the blog – roughly one year after launch. The number of articles we have now is above 480. However, the great thing is that the traffic hasn't doubled or tripled. In fact, it's 14x bigger!
Now, whether you think 14x is good or bad is up to you. The point that I want to get across is that you perhaps shouldn't expect any significant results from content marketing sooner than after, say, 2-3 years of effort. Or at least this is what we see based on our work – and not just for this one project.
On another note, there was also a Google algorithm update in August, which gave both of our blogs quite a bump. We saw a 35%+ increase in traffic on ThemeIsle and a 25%+ increase on CodeinWP. That being said, as happy as I am to see these numbers, the traffic hasn't increased that much for our most valuable articles. This means that the increase hasn't translated directly to more revenue. It's still a confirmation that all the hard work we've been doing to make the sites better is paying off.
When we started the ThemeIsle blog, the goal was to showcase how content marketing works in the long run and what can be realistically achieved when you focus on building trust and publishing great content, while leaving any "clever" promotion out of the equation.
Next on the redesign list is the main ThemeIsle.com site. This is still in its initial phases, though, so I don't have much to share with you here. Still, things are moving forward, so you can expect some news within the next couple of months.
Our first major project sale
For those of you reading these reports regularly, you know that we acquired a number of smaller projects/products along the way, and tried to integrate them into our portfolio. I believe that acquiring interesting new products can be a great way to open your business up to new opportunities.
However, despite being the buyer a number of times, I have never sold any such property. This has changed this month.
One thing I've realized lately is that even if a sale itself is not a huge win in terms of cash, it can still be a win for the users. For instance, they can see the development on the thing in question restarted or even get access to a better overall solution as a result of the acquisition.
This is what brings me to Pirate Forms – our simple contact form plugin for WordPress. Last month, we decided to sell the plugin to WPForms. The decision wasn't an easy one, but I believe it's the right thing to do in the grand scheme of things.
Pirate Forms is a plugin with more than 300,000 active installs and more than 3,000,000 total downloads. It's a cool simple solution that doesn't require much setup before you can start using your contact form, which is great, and I guess that's one of the aspects of it that users appreciate the most.
However, we've had to face two things about the plugin's future. No.1 is that we just don't have enough resources to focus on developing the plugin much in the coming year, and no.2 is that the current solution already isn't good enough for the market landscape. When put together, this doesn't sound like a particularly good scenario for the current users of the plugin, especially the ones paying for the pro version.
In every transaction we do – no matter if buying or selling – the most important thing influencing my decision is trust and user experience. As in, I ask myself if what I'm about to do is the right step for the user – if it will improve their overall experience.
This might sound a bit like a too "feel-good" thing to say, but it really is the correct step from a business perspective. Serving your users well is not only the right thing to do on a personal level but also the right thing to do from a business point of view. If you fail to do what's best for the user, you can never expect the person to come back for more business, ever!
Long store short, after having the chance to meet and talk with Syed Balkhi (WPForms CEO) several times in the past, and also after examining the current WPForms plugin, I realized that having them be the company acquiring Pirate Forms would be the perfect scenario.
WPForms presents a similar vision as to what a contact form plugin should be – aiming to be the most beginner-friendly such plugin in the market, and it's also already a more powerful and versatile solution than Pirate Forms.
So, as you're reading this,
Pirate Forms is now part of the WPForms family. 
You can read more about the acquisition and what it means for the plugin's current users
here
.
Overall, this move allows us to free some headspace and focus more on other projects, such as our core business at ThemeIsle.com, as well as our upcoming solutions like OptiMole and EyePatch.
More efficient monetization
As you may know, we have a couple of main methods of monetization on our blogs. First, we're always trying to drive people towards our own products – themes and plugins. This is always the best path, clearly. The second most effective method is affiliate marketing. In simple terms, if there's a product we believe in, we recommend it to our readers (via reviews, comparisons, etc.) and get a cut of the sales.
Lately, we've also started experimenting with some classic ads – as in, AdSense.
AdSense seems like the oldest thing in the world when it comes to site monetization, but it's still a very viable method.
First of all, it's the main monetization method for most YouTube channels. It's hard to actually get people off YouTube (click an outbound link) once they've started watching videos, so in-YouTube monetization becomes basically your only option. Since we now have a YouTube channel of our own, working on improving its revenue numbers is on our radar as much as anything else. We're also experimenting with AdSense on JustFreeThemes.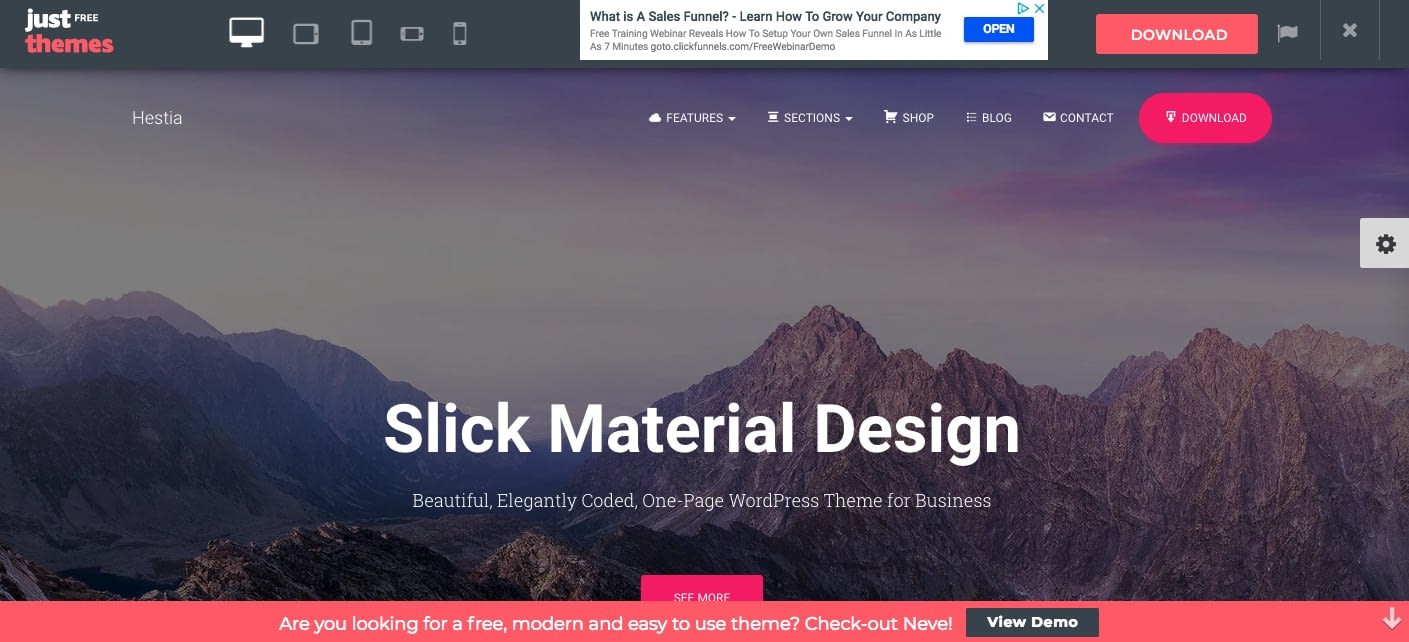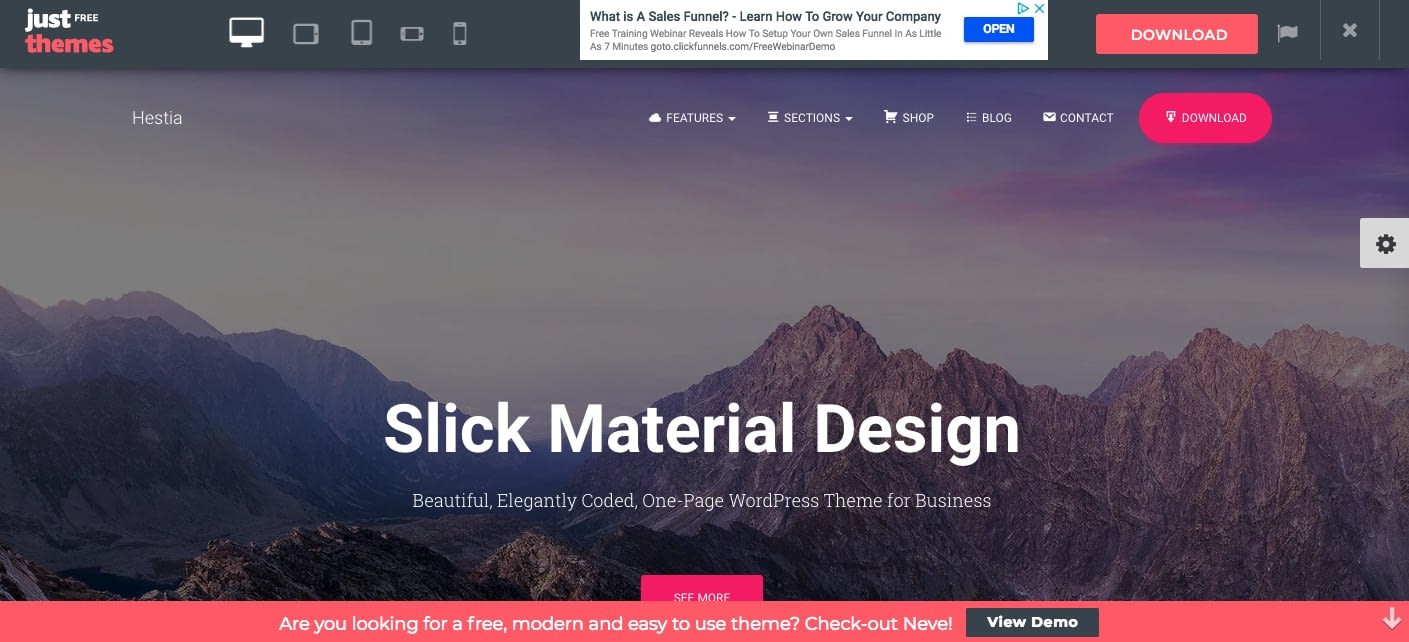 While this hasn't turned out a big win yet, I've learned about some interesting new features that are available in AdSense today.
For instance, there's this thing called ad balance. It allows you to show ads only to the top 10% of your users monetization-wise – the ones most likely to click. Everyone else can see some other message, like the site's newsletter signup or something entirely non-promotional.
This combined with non-intrusive placements can bring a bit of revenue, which can be a nice safety net for many smaller online businesses. However, for us, it's still in a testing phase with not a lot of results to show for.
On another note, I am writing this from our annual company retreat. This is proving to be a great way to spend some time together. Though, we haven't yet found a way also to invite all the people working for the company remotely.
Okay, that's all I have for you this month. As always, thanks for reading and for supporting us! Stay updated and get new reports delivered to you by subscribing here:
All edits and witty rewrites by Karol K.